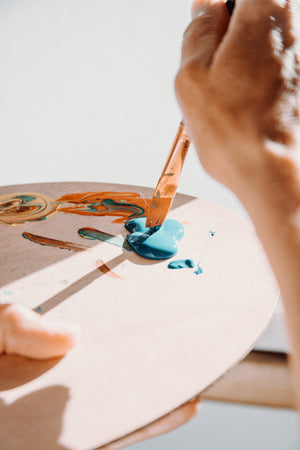 Welcome to the Studio!
This is my happy place. We're I create art I get to share with you! I'm so glad you stopped by to join in the fun.
Here you'll find original one of a kind pieces as well as ready to hang reproductions prints on canvas and paper. 
Depending on my mood I will either splash thick, rich paint on the canvas or sit with a more detailed pen & ink sketch. Subject matter changes as quickly as colour palettes do!  For me, it's all exciting and inspiring! I think my paintings are a result of my desire to express gratitude for life, freedom and my appreciation for simple beauty!
I welcome you to browse through my collections and I hope you enjoy your time here.